Aluminium thermal-break doors and windows are technological products that guarantee high performance and even they adapt to either historical buildings or to contemporary ones.
It is possible to create every type of opening system without any risk, due to the long-lastingand maintenance-friendly characteristics of our products throughout time.
We work with extrusion profiles that have different aesthetical styles, for example like soft lines and smooth edges to adapt to any architectural needs. We also provide the choice of different ranges of thermal insulation that can reach the value of Uf<0,88W/m²K for what concernes HI version.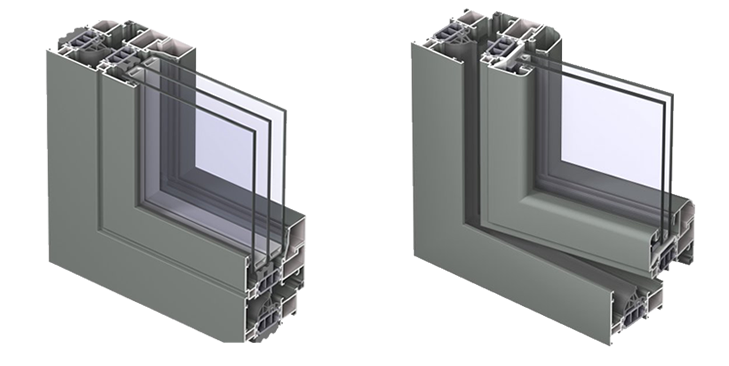 Thermal insulation, stability, resistance to extreme weather conditions and to U.V. rays are the features that makes a thermal break aluminium window an excellent long-term investment.