For those who want wide brightness and a visual appeal, sliding Windows and doors are the ideal solution for large openings with minimum impact of the usage of spaces.
You will appreciate the continuity between interior and exterior spaces remaining confortable in your home.
Today the thermal break aluminium profiles guarantee high water and air tightness and an outstanding thermal insulation with Uw up to 1.0 W/m²K. The lift-slide system allows the creation of glazed doors with extreme dimensions and weights up to 400 Kg.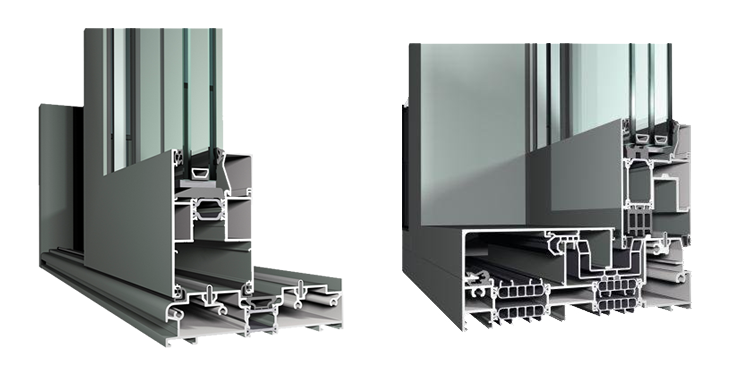 Thermal insulation, stability, possibility to producedoors of height up to 3 mtare the features that makes aluminiumsliding doors and windows the best solution for large openings.