Internal aluminium doors can be used both in living areas of private homes and in business spaces, because they guarantee perfect tightness, strength, durability and acoustic comfort.
Bassetti produces aluminum not only interior swing doors, but also sliding and swing-away type systems "Casket" and there is also the choice between straight or soft shapes within multiple colour finishes.
Bassetti uses profile with extra thin design and smooth lines suitable for public buildings where safety and hygiene have a paramount importance. Seals stop the passage of dust and noise between the rooms and the absence of sharp edges will ensure the absolute safety of users.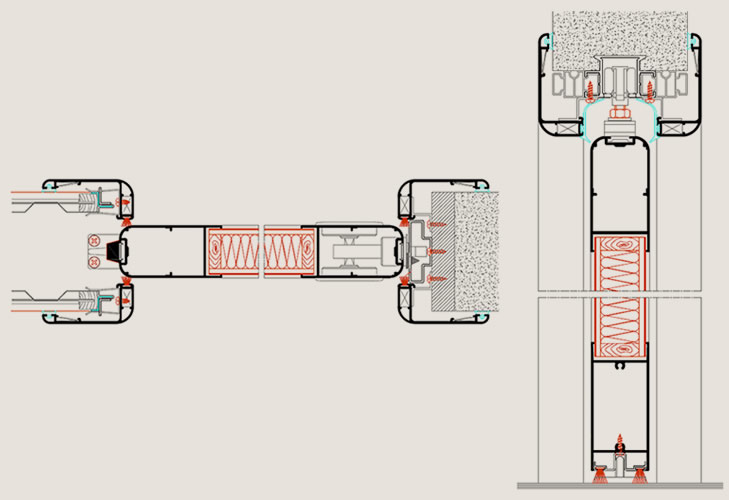 The structural quality of aluminum interior doors makes this product ideal for offices, schools, hospitals, public buildings and homes with a modern style. The characteristics of these doors will remain the same overtime even if they are under an intensive use.