Since many years Bassetti has been working with Pronema, a leading company in the production of insect screen and curtain,
in order to offer to their customers a wide choice of types and definitely an innovative and reliable product.
These horizontal or vertical roller insect screens are suitable for windows and French windows of all sizes. They can be assembled outside the window, between the shutter and the window frame, outside rolling shutters or flush mounted in the window frame. The narrower models can be assembled between the rolling shutter and the window frame.

Our roller insect screens can be assembled anywhere because the roller boxes are of different sizes. It is no big deal if there is no window recess, because the screen can be assembled outside the frame. Alternatively profiles designed by Bassetti best fill the gap to avoid the problem.

If your House is under restoring we can integrate the mosquito net into the window frame so that guides and roller box are completely concealed.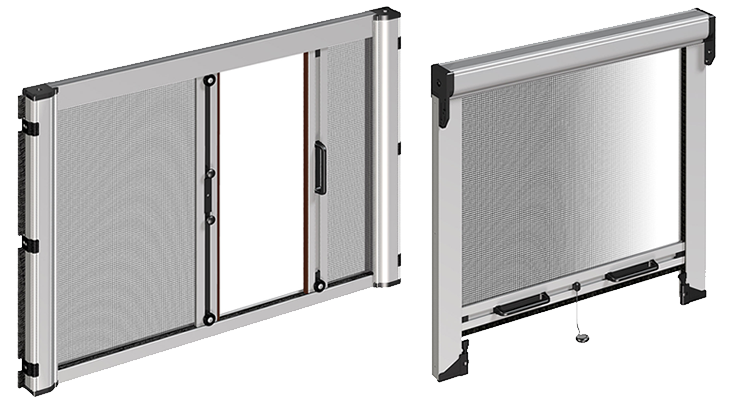 It is possible to choose between two types of curtains: blackout or filtering, with a wide range of textiles that are also suitable for outdoor application. We offer many kind of products, such as electical or manual blinds, with a roller system or embeded in a box and also with hidden guidewires or with steel cables.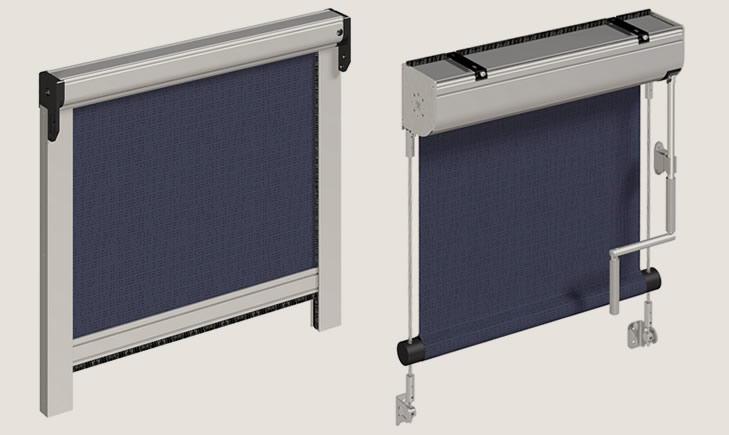 Buying an insect screen or a darkening shade you will be guarantee either of the quality of the product or that the installation is certainly done by expert staff. It is still possible to design a sistem that can be integrated with your own doors and windows, in order to satisfy every need.